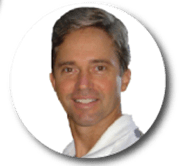 Ted Roorda began painting during childhood and came aboard with Master Painters after graduating from Jupiter Christian School in 1983. He is the quality control man of the company, a perfectionist, and keeps things oiled and running smoothly. Ted regularly attends seminars and applies continued research in order to provide the most innovative services & products. Ted is a member of Painting Decorators Contractors of America (PDCA).
Paul Roorda III has painted since childhood and started Master Painters in 1980 with his father. Paul is a professional painter in every sense of the word. He takes great pride in his work and the satisfaction of his customers, who regularly refer him to their friends and neighbors. Paul enjoys his profession and strives to make every job a pleasant experience for his clients.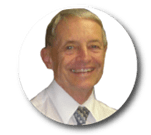 Paul Roorda, Jr originated the painting business in the 1960's in Denver, Colorado. Paul Jr. started Master Painters in 1980 in Jupiter with son Paul III. Now that he is in his 80's, he's slowing down and working only during the busy winter months.